Experience impact and creative freedom with our selection of portable display stands and booth displays for exhibitions.
No matter the shape, size, or fabric, our range will elevate your brand. Our portable displays combine simple installation, lightweight portability, and high visual impact to give you a simple, yet striking presence at your next event.
Portable Display Stand Features
Embrace a modern aesthetic and unrivalled adaptability with our purpose-designed display solutions, available in an array of configurations.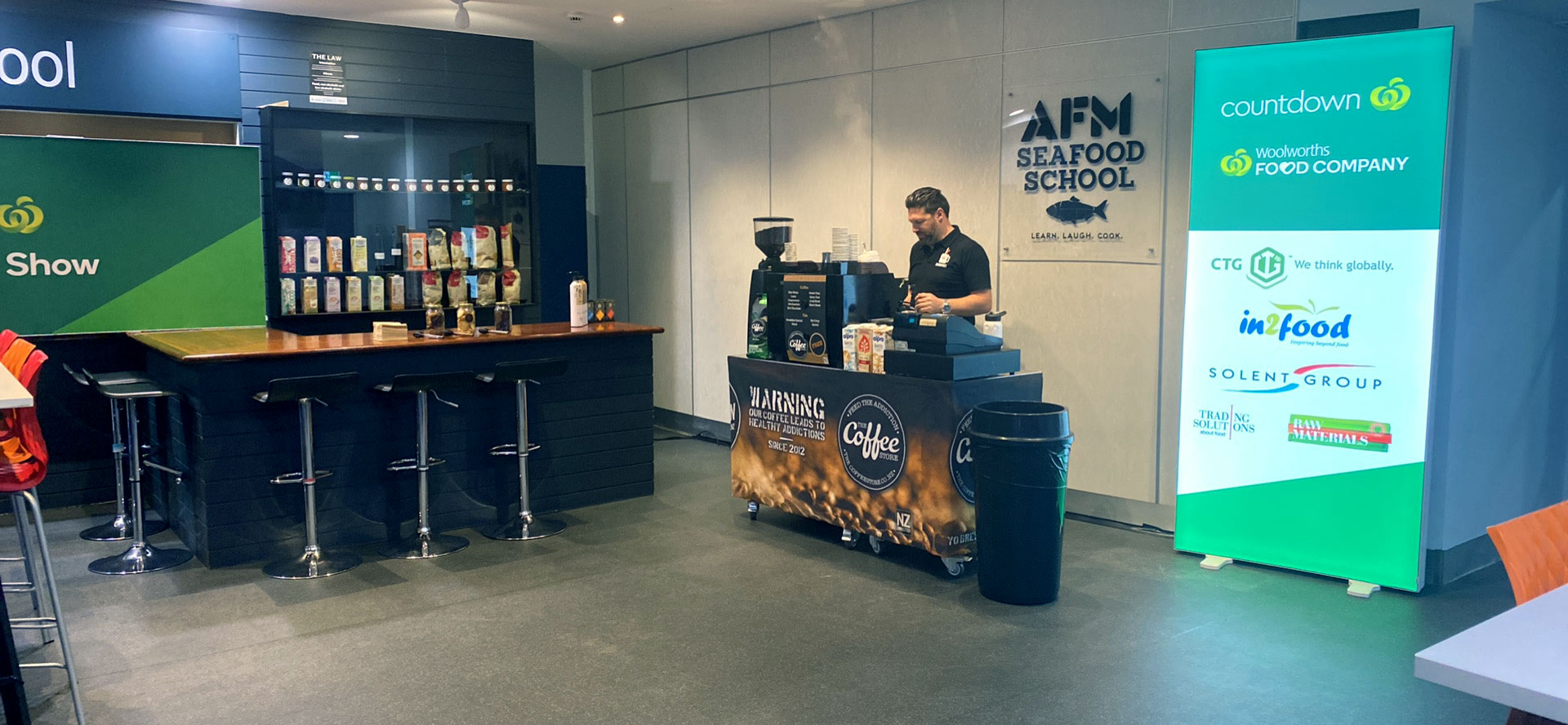 Crafted from lightweight aluminium frames, our products provide both portability and durability.
Our portable display stands only use high-quality, crease-resistant fabrics and dye-sublimated graphics to ensure an attention-grabbing, vibrant showcase.
Portable displays are tool-free for quick and intuitive assembly. No need for a bulky toolbag, complex diagrams, or intricate instructions. The components seamlessly come together in a matter of minutes, reducing setup time at your next tradeshow stand.
For your pop-up display, opt for standout to secure a vibrant, enduring product that's proudly made and supported right here in New Zealand.
Dye Sublimated Fabric Graphics
Dye-sublimated fabric graphics are lightweight, versatile, cost-effective and adaptable. Printed on environmentally friendly, next-generation fabric, graphics can be effortlessly swapped out, facilitating quick changes.

Fabric skins are often machine washable, resistant to mildew, fading, and wrinkling. They can even be printed on both sides, providing enhanced flexibility, savings, and options.
Lightweight & Portable​
Reusable & Interchangeable​
Easy & Quick to
Self-build
Reduce Exhibiting Costs​
Fast Turnaround